Contact Us
Fire Chief
Roy Contreras
rcontreras@alamotexas.org
415 N. Tower Rd. Alamo, TX. 78516
Tel: (956) 781-2004
Fax: (956) 781-9317
The Alamo Fire Department was established in 1926 and Administration Office is located at Chief Espinoza Fire Station #2, 415 N. Tower Rd.  Our business hours are Monday thru Friday, 8:00 a.m. to 5:00 p.m. The Alamo Fire Department is a combination department made up of 19 paid staff members and 9 volunteer firefighters.
The Alamo Fire Department has two Fire Stations within the City:
Fire Station #1
125 S. 9th St , Alamo Tx  78516
Chief Rolando Espinoza Fire Station #2
415 N. Tower Rd, Alamo Tx, 78516
Our Team
The staff consists of the Fire Chief, Fire Marshall, Fire Inspectors, Fire Investigators, 19 certified firefighters along with 9 volunteers, secretary and maintenance man. Our fleet consists of a travel vehicle(C-1), Chief vehicle (U-2), 4 pumpers (E-1, E-2, E-3, E-4)), 1 rescue (R-1), 2 brush units (B-1, B2), 1 tanker (1670), a command vehicle, 2 boats (WR1, WR2), 1 Urban Search and Rescue Trailer and 1 Fire Prevention Trailer, and 2 ATVs all covering approximately 22 square miles. Our Fire Department is a member of: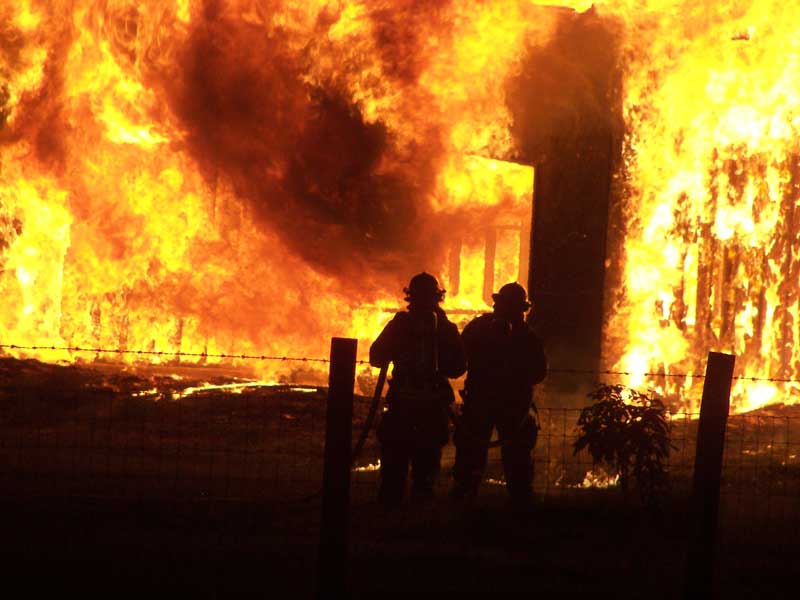 Rio Grande Regional Emergency Training Alliance
State Firemen and Fire Marshals Association of Texas
Rio Grande Valley Fire Investigators Association
Certified American Red Cross Training Center
Texas Task Force Region 3
Hidalgo County Development Council
When You're in Need
Alamo Fire Department responds to about 1200 calls per year. Calls range from fire, rescue, and medical. Usual estimated call response time is about 4-6 minutes within Hidalgo County area to 3-4 minutes within Alamo City limits.
Applications for volunteer and staff firefighters are always welcomed. Staff firefighters must be certified by the Texas Commission on Fire Protection. For applications, stop by the Alamo Fire Department at 415 N. Tower Rd.