Contact Us
Parks and Recreation Secretary
Miguel Cavazos
mcavazos@alamotexas.org
501 N 13th St, Alamo, TX 78516
Tel: (956) 787-6699
Fax: (956) 787-5873
The City of Alamo Parks & Recreation Department is committed to promoting great health by providing superior recreational services, clean and safe facilities, programs that enrich the lives of each resident and enhancing their quality of life.
Fall and Winter Programs 2022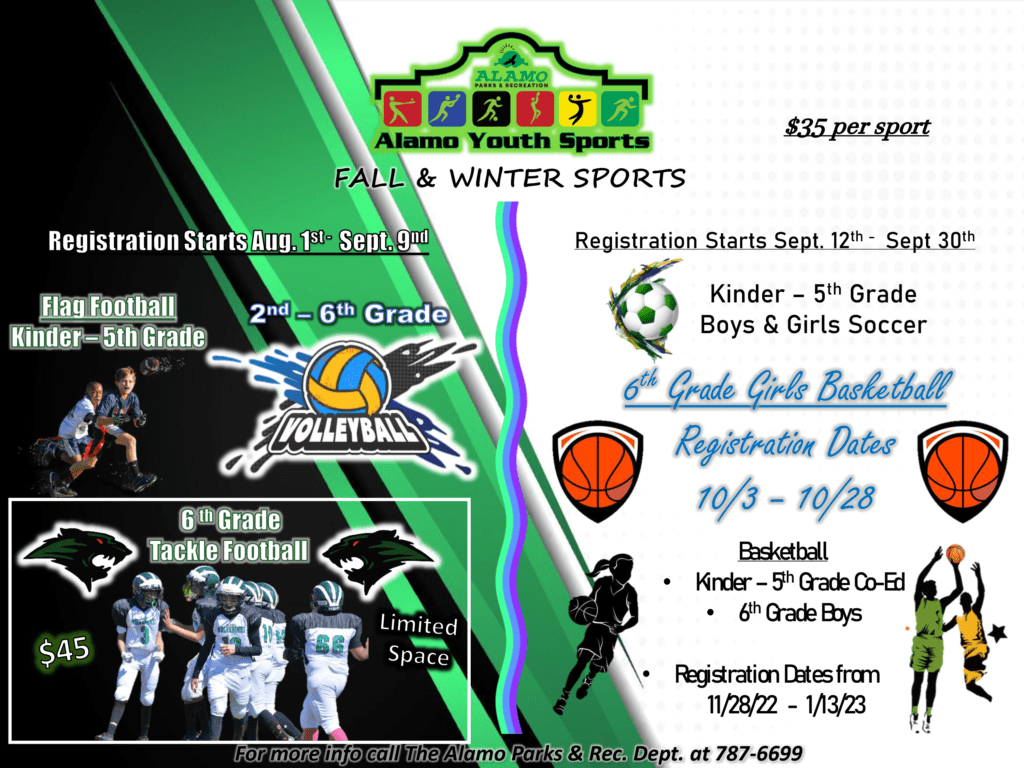 Summer Pool Information 2022
Summer Pool Information! Public pool hours start Saturday, June 4th from 1:00pm-5:00pm. See flyer for more information or contact the Parks and Recreation Dept at 787-6699. For pool rental contact City Hall at 787-0006 option 3.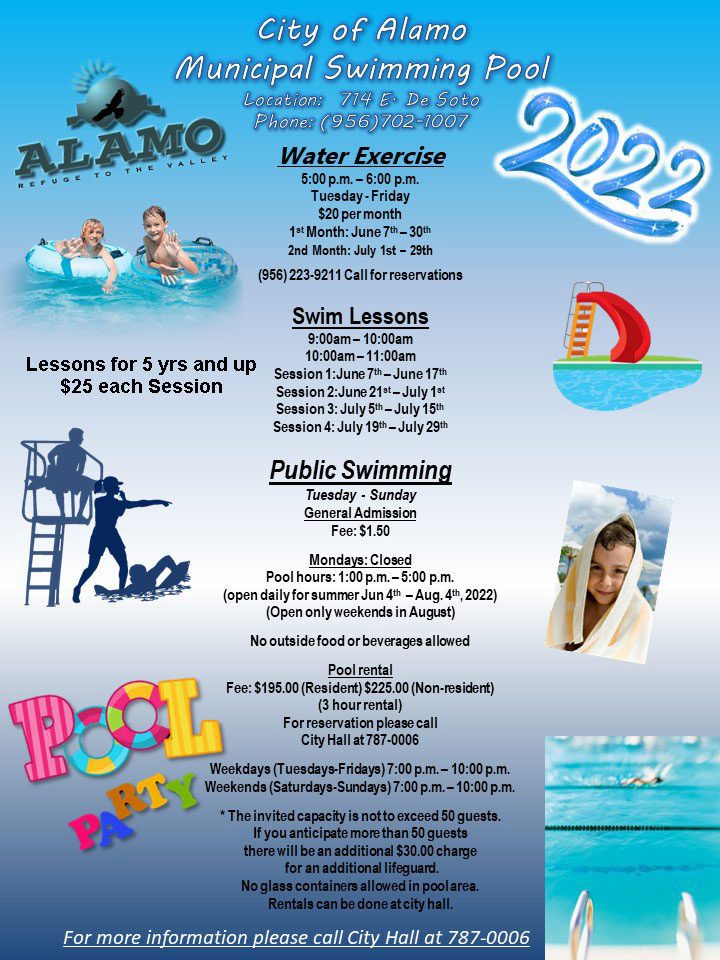 Youth and Adult Sports 2022
See flyer for more info or call 787-6699. Also visit Parks and Recreation Alamo Youth Sports facebook page for more information.