Contact Us
Municipal Court Judge
Judge Celia Garcia
Deputy Court Clerk
Michelle Gonzalez
mgonzalez@alamotexas.org
Bailiff
Officer Juan Morales
jmorales@alamotexas.org
Tel: (956) 787-8689
Fax: (956) 787-2575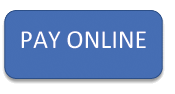 There will be an additional $1.50 credit card processing fee and $2.50 Municipal Online fee to your total.
Only Visa and Mastercard accepted.
Municipal Court guidelines
At the Alamo Municipal Court we intend to serve the public with the utmost professionalism, efficiency and respect. To make your visit easier and hassle-free, we've prepared a set of guidelines to be followed by our visitors:
No children allowed in the courtroom while court is in session.
Cell phones should be off or on silent.
Check-in is REQUIRED at the clerk's window prior to sitting down or approaching Judge.
Persons 16 years of age or under MUST be accompanied by a parent or legal guardian.
It is improper to discuss the facts of the case with the Judge prior to pleading on the case.
All payments need to be made in the form of money order or Visa or Mastercard. No exceptions. There is a $1.50 processing fee for using a credit card over phone or in person.
An additional $25.00 per violation will be charged when payment plan is requested.
Important Information
Appearance Hours for Traffic Tickets
Tuesdays – 1:30pm-5:00pm
Wednesdays – 1:30pm-5:00pm
Thursdays – 1:30pm-5:00pm
Drop box location and mailing address
Alamo Municipal Court
502 E. Duranta
Alamo TX 78516
Make money orders payable to Alamo Municipal Court.