Municipal Swimming Pool
For more information on the pool rentals and classes, contact the Alamo Parks and Recreation at 787-6699.
Central Park located at 800 E. Main St.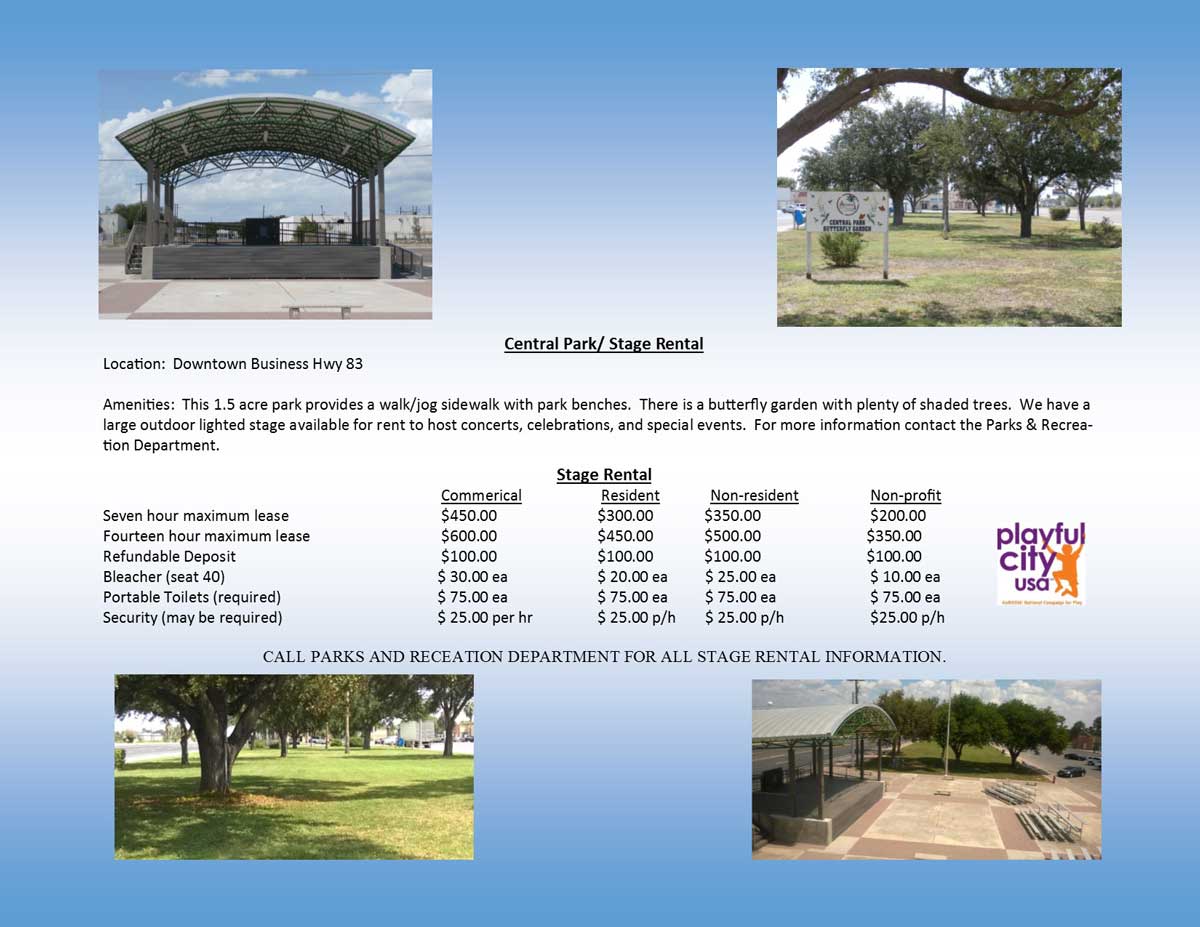 Alamo Sports Complex located at 600 E. Ridge Rd.

Alamo Municipal Pool located at 7th St and Desoto St.

Alaniz Park located at corner 6th St. and Duranta St.

Lions Park located at corner of 7th St and Desoto St.

Robert Balli Sr. Park located at 804 E. Nebraska.