Contact Us
4th Of July Freedom Bash Contact
Lori Solis
lsolis@alamotexas.org
416 N Tower St, Alamo, TX 78516
Tel: (956) 750-2322
Save the Date!! 4th of July Freedom Bash happening Saturday, July 2nd at the Alamo Sports Complex from 3:00pm-10:00pm. See flyer for full artist lineup! Questions, please contact Lori Solis at 750-2322.
Follow the event on facebook and Instagram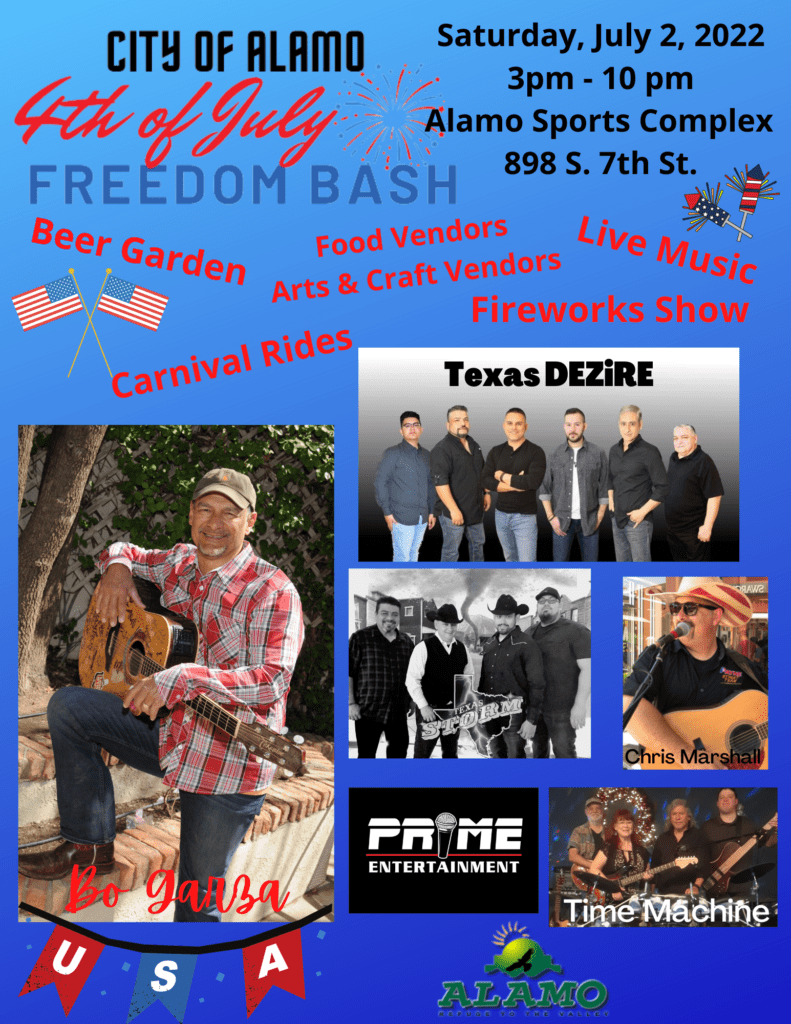 Vendor Information Agreements
Click on document image to view and download complete agreement pdf form.