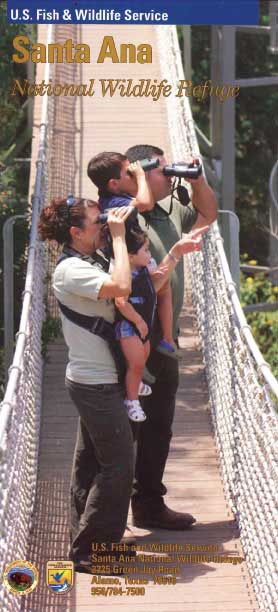 Rt. 2 Box 202A
Alamo, TX 78516
Phone: 956.784.7500
Alamo is also known as "The Refuge to the Valley" as it is home to the Santa Ana National Wildlife Refuge. Considered the jewel of the National Wildlife Refuge (NWF) system, Santa Ana is also the most popular and best-known wildlife refuge in the Valley. This 2,088-acre area houses nearly 400 species of birds, half of all butterfly species found in North America and rarities such as the Indigo snake and the endangered Ocelot. Also, a beautiful butterfly garden can be found next to the Visitor Center.
During the winter, a 60-passenger tram traverses the refuge three times a day. A friendly naturalist from the Valley Nature Center leads the hour-long, guided, seven-mile-long ride.
Nature tourists visiting Santa Ana National Wildlife Refuge exceed 165,000 per year, with 99,000 interested in birding. Over 90% stay three-to-seven nights at local motels and bed and breakfasts. These visits inject an estimated $34 million per year into Alamo's economy and surrounding communities.
The refuge is open seven days a week from sunrise to sunset.
From the Santa Ana National Wildlife Refuge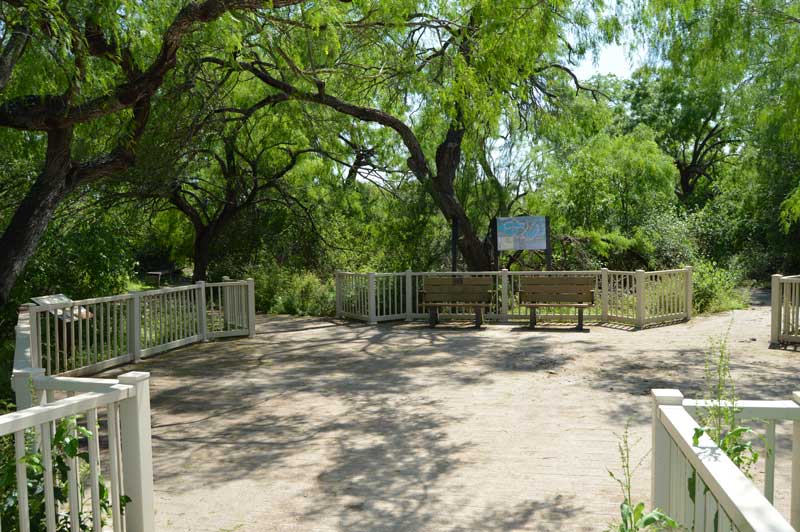 Noisy chachalacas welcome the morning dawn while malachite butterflies float among the shadows. Spanish moss hangs from tall-reaching ebony trees and sabal palms rise between prickly pear cacti.
This small island of habitat along the most southern stretch of the Rio Grande attracts visitors from around the world. They come to enjoy the unique wildlife that can only be found here, one of the most biologically divers regions in the United States. Step into this rare subtropical world at Santa Ana National Wildlife Refuge, managed by the U.S. Fish and Wildlife Service for the benefit of wildlife for you.
Visit the service's website at https://www.fws.gov/refuge/santa_ana/