The City of Alamo has contracted with Emergency Communications Network, Inc., of Ormond Beach, Florida, for its "CodeRED" high-speed telephone emergency notification services. The CodeRED system gives city officials the ability to deliver pre-recorded emergency telephone notification/information messages to targeted areas of Alamo or the entire city at a rate of up to 60,000 calls per hour.
Making It Work
For the system to work correctly and efficiently, every resident and business located within Alamo city limits is asked to sign up for the service. There is no charge for sign up or notification. If you do not sign up you cannot be contacted during an emergency situation for the city or your area.
If you receive a call but you reside outside of city limits please disregard the message, we are cleaning up the database regularly. To reduce a little confusion, if you do not pay a utility bill to the City of Alamo, you are outside city limits.
Signing Up
We currently have a total of 7,000 names added to the system, but please add your information to make certain that you are added to the emergency notification system. An emergency will constitute as any major water breaks, fires, natural disasters, or such as city officials deem major. If you are a business, select the Business option.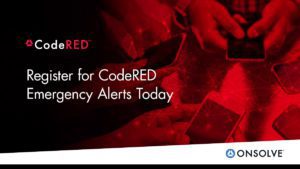 If you do not want to be on the call list please download and fill out the CodeRED Do Not Call Form and take it or send it in to Alamo City Hall at 420 N. Tower Rd, Alamo Tx. 78516. Your request will be processed 3-5 days after receiving it.
If you have any questions please call the Alamo City Hall at 956-787-0006. You can also visit the CodeRED site for more information about the program.