Contact Us
City Secretary
Alexandra Rangel
Tel: (956) 787-0006 ext 119
The City of Alamo conducts its elections with the Hidalgo County Elections Department to ensure efficient and effective voting methods in compliance with state election laws.
To confirm your voter registration status, you can visit the Texas Secretary of State's Am I Registered?' portal, which allows you to look up your voter registration record in the statewide voter registration database. Or visit www.votetexas.gov for more voting information.
SAMPLE BALLOT
ELECTION DAY (Dia de Eleccion)
November 8, 2022 (8 de Noviembre del 2022)
General Information (Llame para Informacion General) call (956) 318-2570 for or visit www.hidalgocounty.us/elections.
EARLY VOTING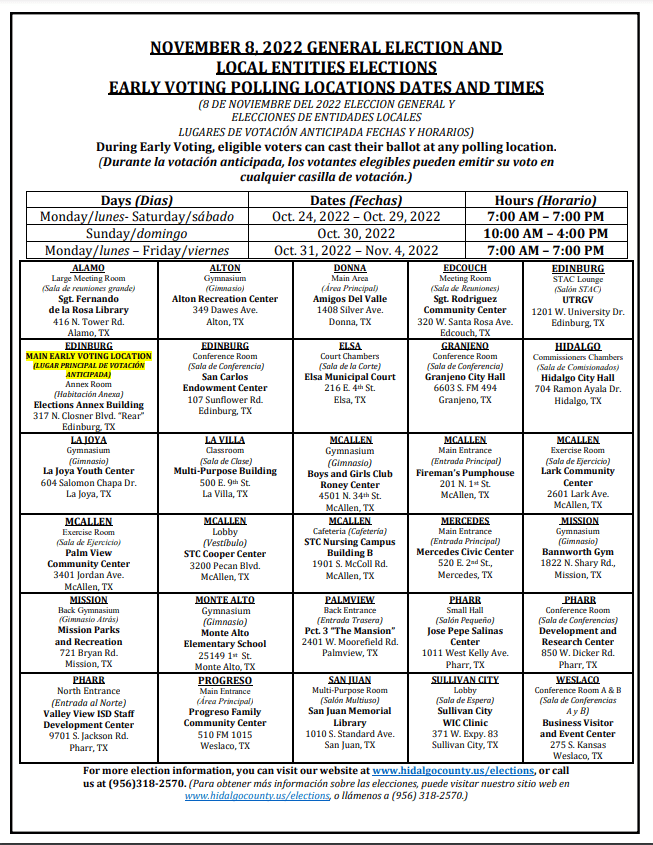 ELECTION DAY
November 8, 2022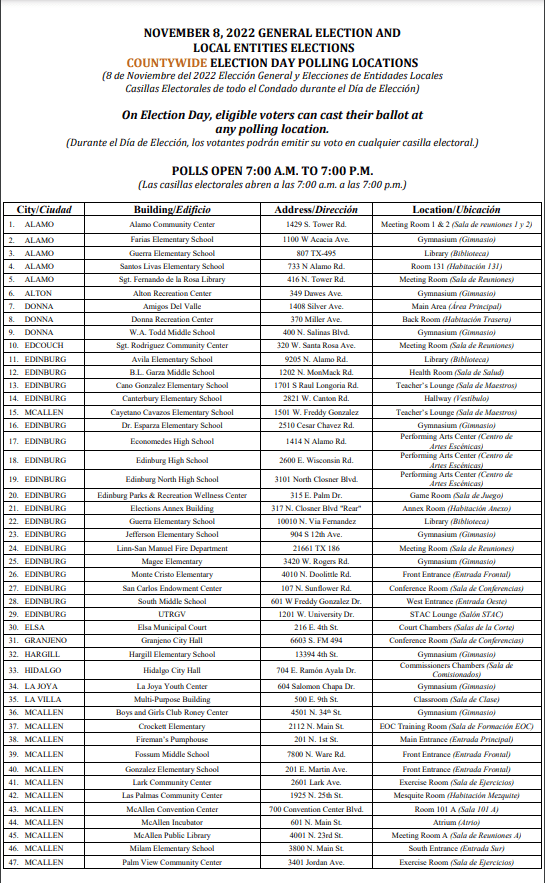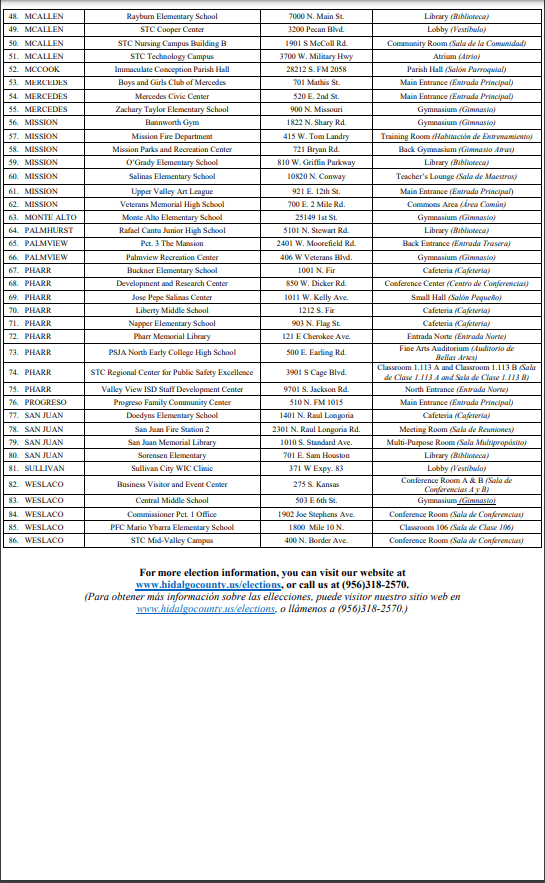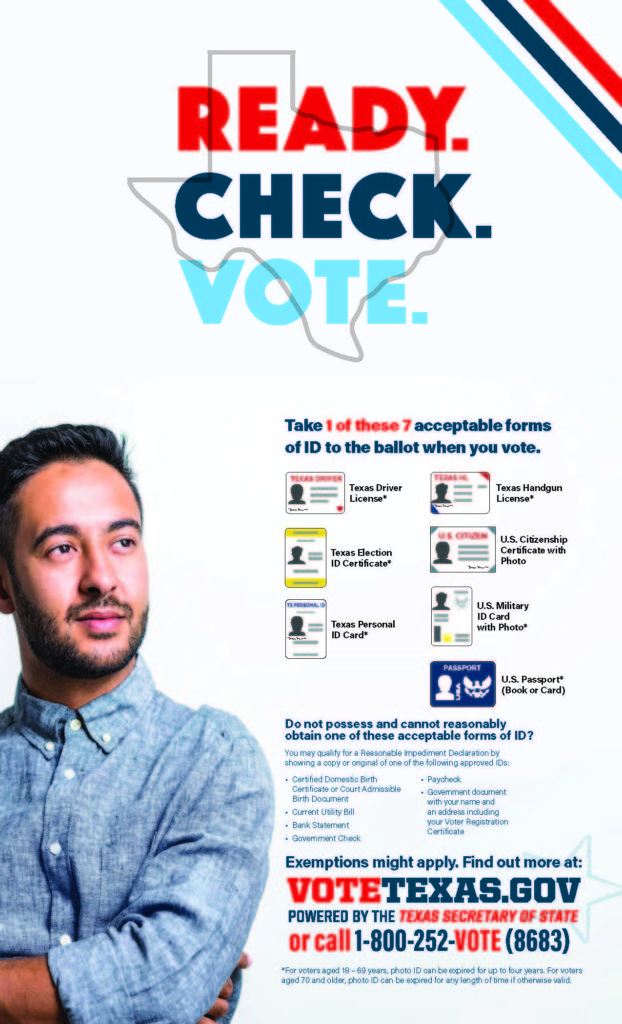 Other Agencies: